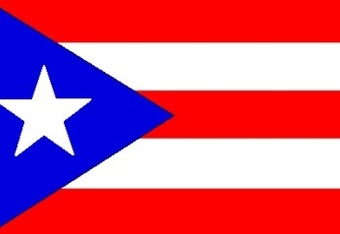 A total of four Puerto Rican teams are currently playing in the NASL and USL Pro.

«I am the minority group. I am from the poor people. I represent the poor people. I represent the common people of America.»
–
Roberto Clemente
Unbeknownst to many in the United States, soccer has quietly evolved in Puerto Rico for the past few years. While Puerto Rico's Triple B's of baseball, basketball and boxing remain the island's most popular sports, soccer has become part of the ever-evolving Puerto Rican culture.
Back in 2008, the
Puerto Rico Soccer League
(PRSL) was formed. With the inception of the PRSL, Puerto Rico finally had its first unified soccer league in the island's history. Current teams for the PRSL include Mayaquez FC, Sevilla FC, Puerto Rico United, Caguas Huracan, River Plate Puerto Rico and FC Leones.
The 2011 season will be from April to August. In addition, River Plate Puerto Rico, Puerto Rico United and Sevilla FC will be making their inaugural debut in the United Soccer League's Pro Division—the third tier of soccer in the American soccer pyramid, behind Major League Soccer (first tier) and the North American Soccer League (second tier) in the hierarchy for the 2011 season.
Now in 2011, the
North American Soccer League
(NASL) and the
United Soccer Leagues Pro
(USL PRO) have a combination of four Puerto Rican teams playing in their leagues for the 2011 season.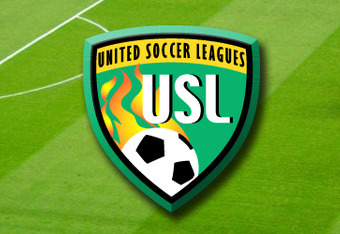 Photograph courtesy of USL Pro
Leading the way is the Puerto Rico Islanders. This team is by far Puerto Rico's most successful team as they currently play in the NASL, the second tier of soccer in the United States soccer pyramid.
Respected by teams who compete in CONCACAF Champions League, the Islanders have earned the reputation as the «Giant Killers» as they've been able upset the best professional teams in CONCACAF.
Last season, they became the best Division 2 team in North America when they defeated the Carolina RailHawks to become the 2010 USSF Division 2 Pro League champions. They play their home games at Juan Ramon Loubriel Stadium in the city of Bayamón.
Founded in 2007, Puerto Rico United is based in Aguada, Puerto Rico. Playing for both the PRSL and USL Pro, they play their home games in Carolina, PR at the Roberto Clemente Stadium.
Based in Fajardo, PR, River Plate Puerto Rico also plays their PRSL and USL PRO games at the Roberto Clemente Stadium. Founded in 2007, River Plate achieved success in 2010 when they won the Super Copa DirecTV as they defeated the Puerto Rico Islanders on a 3-0 final score on aggregate after home and away games held at the Juan Ramon Loubriel stadium in Bayamon.
Founded in 2006, Sevilla FC Puerto Rico is based in Juncos, PR. Currently playing in the PRSL and USL PRO, the team plays its home games at Josué Elevadito González Stadium.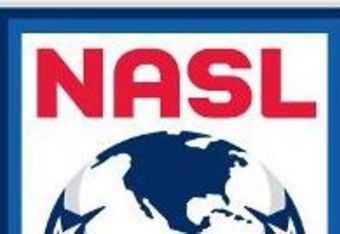 Photograph courtesy of NASL
While it's marvelous to acknowledge the Island's «Soccer Boom,» we must also remember to honor the island's past soccer history. One individual who symbolizes Puerto Rico's «soccer history» is Juan «Saso» Tulier. Saso's association with soccer was presented to me by Vivian Padilla-Chapman.
Through a couple of email exchanges and phone conversations, Padilla-Chapman enthusiastically said, «I don't think I've ever met a man who has been more focused on his goal in life. Since my childhood, I knew that Saso spent most of his time, energy, and resources helping young men to be serious about soccer, education, and giving back to their community through the sport.
«He has had many opportunities to move abroad, coach elsewhere, or have more lucrative jobs. He has turned all those down, simply to continue doing what he started as a Puerto Rican soccer player long ago—helping the young make good choices towards a better life. Many of those are now teachers, coaches, businessmen, who continue to promote the same ideals they learned from Saso.»
It was 60 years ago when Saso played and later coached the Puerto Rican national team for 28 years. Now his late 70s, Saso continues to coach young men as he tries to help some of them get to college on soccer scholarships. Still in remarkable shape, Saso not only trains his young players, he also physically trains with them. While many may not know of Saso, he is one unknown hero who will leave a legacy of Puerto Rican soccer.
To learn more about this remarkable Puerto Rican, please view this  clip.
Hopefully all four teams succeed in the NASL and USL Pro because the greater their success, the greater the possibility of Puerto Rico eventually having a national team qualifying for the World Cup within the next 20 to 30 years.
Cesar Diaz covers soccer for LatinoSports.com. He's also a columnist for USSoccerPlayers.com; your source for American soccer news brought to you by members of the U.S. National Team. Easily accessible, you may reach Cesar at cesar@latinosports.com and at Twitter at  @CoveringSoccer.
Comentarios
Comentarios
Haz click en la imagen y únete a la comunidad hoy.