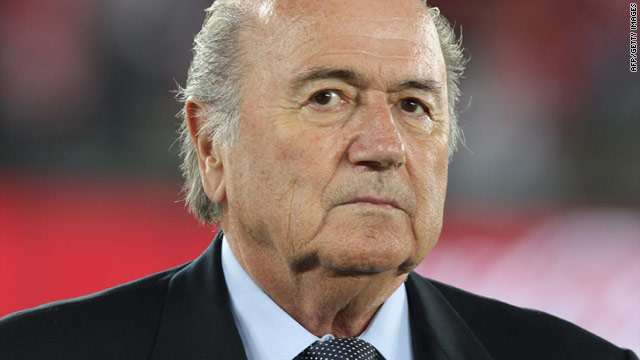 Sepp Blatter is seeking to address several issues in world football ahead of the 2014 World Cup in Brazil.
(CNN) — FIFA president Sepp Blatter has called for a reduction in the size of domestic competitions in order to improve the standard of international football.
Blatter told the world governing body's website that the issue of too many matches would be addressed by a think-tank seeking to boost the sport ahead of the next World Cup in Brazil in 2014.
«In my view, and this is something on which (UEFA president) Michel Platini agrees, domestic championships are too long because there are too many teams and too many matches,» the 74-year-old said on Wednesday.
«Teams in leagues with 20 clubs play 38 games, on top of which they also have national cup competitions and league cups, etc. This also creates a conflict of interest between national teams and clubs, some of whom complain that their players come back tired or injured.
 «That's not the fault of the international calendar, however, and it's a subject that ought to be discussed.»
Blatter said that Task Force Football 2014 would assess tournaments and the way in which football is organized.
«At the moment, three points are awarded for a win and one for a draw, which is something we can discuss and decide whether it's a good thing or not,» he said.
«Is extra-time the only option we have when a game ends in a draw? And if we stick with extra-time, how should we end games? Is it worth taking another look at the golden goal? Some people like it, some people don't. There are a lot of issues regarding tournaments we can look at and discuss.»
Blatter said the next World Cup will continue FIFA's policy of affecting social change when it returns to South America for the first time since 1978.
«Our goal in Brazil is to create infrastructures in the provinces. A lot of the population live in Rio de Janeiro and Sao Paulo, but at the next World Cup we'll be going further north and to Manaus in the state of Amazonia,» he said.
«It's an emerging and very multicultural country with 200 million inhabitants, although there is still poverty as well. Nevertheless, I've no doubt the legacy of the World Cup will help in that respect too.»
Meanwhile, Australia has been named as host of the 2015 Asian Cup, having last month missed out in its bid to stage the 2022 World Cup to Qatar.
Australia was the sole bid considered, ahead of this Friday's kickoff of the 2011 event in Qatar.
Comentarios
Comentarios